HELLO MY LOVELIES!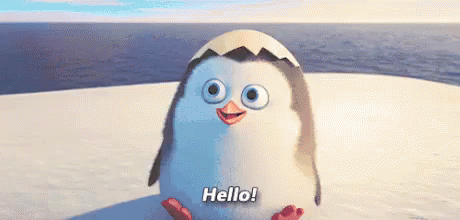 How have you been? I've been wanting to post for days now, but I haven't had a chance. My college teachers decided that they were going to assign everything at once, so I've been somewhat dying. I've also ended up in this major blogging rut- I can't come up with anything to post for some reason. I feel like all I ever do on here is ramble, and I know that has to get boring. So if you know of any particular posts you'd like to see, let me know!
Nothing too interesting has been going on around here. Just lots and lots of school, meetings, flu shots, and novel work. I'm slowly but surely getting past it all, though, which is making me happy! As long as I survive the PSAT next week, life will be good.
-----
So now that that's done, let's get down to business. Circle up, everybody.
It's storytime.
Now, we've been over this many times before.
Baking and I do not get along.
At all.
A couple of years ago, I shared
my first fail
on the blog. It wasn't absolutely horrible, but let's just say it was definitely a mess. I don't know what it is about autumn, but I always get an urge to bake. I blame Pinterest- there are so many cute desserts, that I'm naive enough to say, "Why not? Let's try to bake!"
I need to learn that this is not a wise decision to make.
This past weekend, life actually calmed down a bit. I had most of my schoolwork under control, and honestly I was just so tired that I didn't feel like blogging. Creativity was at a definite low. But my sisters and I had been talking about making some Halloween-themed desserts, so we decided to give it a try. After some in-depth Pinterest scrolling, we landed on a recipe that looked easy enough.
Famous last words.
Simple, right? Make some brownie mix, make some cake mix, pour them in a cupcake liner, pipe on some frosting and bam, you have an awesome cupcake.
Or so we thought.
It started off pretty well. I worked on the brownie mix while my sisters worked on the cake mix. They added some orange food dye to make it nice and festive, and everything was great. I poured the brownie mix into the bottom of a cupcake liner, and then we poured the cake mix on top. It's not a hard recipe, so there shouldn't have been any problems.
(We had some extra cake batter so we decided to make some little heart cakes)
We put the cupcakes into the oven and baked them at the temperature that the recipe called for. When we pulled them out, they looked great. They had puffed up and looked really pretty- I loved the orange color! It was so autumnal and festive. We let the cupcakes cool, and once they were ready, we piped on the frosting. Decorating cupcakes is always so much fun- my sisters and I always tend to go crazy with the sprinkles!!
(Don't judge the icing, some of them are kind of messy haha. Although I'm quite proud of the one next to the bag of chocolate chips tbh.)
So everything seemed to be great. The cupcakes were beautiful. They smelled fantastic. We were all super excited to try them!
My mom cuts one open, because obviously we have to look to see how pretty the layers are. Upon cutting it, she noticed something odd.
"Guys...I don't think the brownie cooked."
We were all super confused. We baked them at the right temperature for the right time. What could have gone wrong? But sure enough, every. single. brownie. was too gooey and raw.
Like, what the heck?????
We still can't figure out what happened. Personally, I blame it on my baking curse. I'm pretty sure that I can mess up every single recipe, no matter how easy it is. Who knows? Whatever the reason, I have to say, I was pretty disappointed that the delicious brownie turned out not to be edible. -_- That should be illegal.
-----
Thus ends the sad story of my Saturday night. I'm still kind of bitter, really. I mean, a brownie/cupcake hybrid- what could be better??? I'll have to try and make them again sometime. Maybe bake them longer? I don't know. It's worth an experiment!
-----
So tell me- don't you agree that this is TRAGIC?? Can YOU bake?