There you have it, the flat out, honest truth. I hate working out with a fiery passion. The thought of getting up from my nice cozy writing nest and murdering my body with push-ups is not a thought that tends to bring me much joy. I'm sorry to all of you wonderfully healthy people- I wish that I was a member of your ranks. But I'm not, I'm really not. I love pasta. I have never tasted kale. And up until recently, I had never worked out on a regular basis.
Then, theatre happened.
I've mentioned on here that I am going to be playing Zaneeta in The Music Man. And oh my goodness, am I excited. Zaneeta Shinn is the dream role that I never knew existed. She is sassy and doesn't have to sing (which means I don't have to confront my deepest fear), and she dances like crazy. This is the most that I've ever danced in a show in my life, and I'm loving it. Music Man has infiltrated my life like no other, and it's wonderful. I dream about this show at night, guys. I am so freaking excited.
But at the same time...a part of me is terrified.

When the show is over and I'm looking back on it, I don't want to say, "Well, if I'd just stretched a little more, that would have looked better," or, "If I'd just practiced that a few more times it would have been perfect". I don't want to give myself any opportunities to think about what I could have done better. I want to be able to know that I did everything I possibly could have.
So, out of this freakout, something new was born.
Since the beginning of March, I've been working out to some extent every single day. I am so determined to do everything that I can to do as good of a job as I can. And I can't believe that I'm saying this, but.....I. Actually. Enjoy. Working. Out.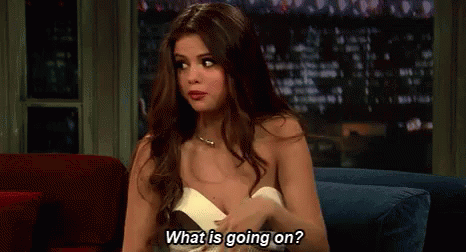 I am completely shocked to be able to type that statement, but it's true. I've gotten to the point where I'm actually disappointed if I can't work out for a day. It's the most bizarre thing on the planet, but it's true.
So, in case you happen to want to jump of the cliff of crazy and join me in becoming a fan of exercising, HERE ARE SOME LOVELY TIPS I SHALL SHOWER ON YOU!!!
-----
1. Find Something You Like
I hate weight lifting. Running absolutely kills me. And let's just say anything that involves a ton of upper body strength just doesn't go well. But I love long walks. Hours upon hours of dancing is my favorite thing on the planet. Yoga is my go-to. And I stretch and stretch and stretch until I cannot stretch any longer. I've found things that I enjoy doing, and that are good for me, and so I do them. Find what works for you. If there's a form of working out that you enjoy, it won't seem like such a chore anymore, and you'll find yourself actually looking forward to working out. Maybe you love zumba, or swimming is what makes you feel alive. Figure out what works for you.
2. MUSIC MUSIC MUSIC
You've heard it a thousand times, but that's because it's true. Music makes SUCH a difference! If you have a playlist that you love, it will make working out so much more fun. I love making high-energy playlists to jam out to while I work out.
3. People or Nah?
Maybe you adore having a workout buddy to keep you accountable, and to have someone to joke with through the pain. Or maybe the thought of someone crashing your alone time makes you want to bash your head into a wall. Figure out what works better for you, and go for it! Personally, I tend to like working out alone best, but if I'm going on a walk or doing yoga, I like doing it with my mom. It's totally up to you!
4. Rewards
I tend to try to avoid food-related rewards (because sadly going and eating twelve brownies seems to ruin the fact that you just worked out. 'Tis an unfair world.), but coming up with a way to reward yourself for working out really helps. Say something like, "If I finish this workout, I'm going to go read that book I've been wanting to finish for half an hour" or, "If I walk one more mile, I'll watch a movie on Netflix tonight". It's a fun little way to encourage yourself to keep going.
5. Make a Tracker
You can do a month by month tracker, or you can just do it up until a certain point that's your "goal time". For me, I took a sheet of paper and made rows of boxes counting down the days until tech week for the show, and every day that I've worked out, I've checked the day off. So far, I haven't missed a day! It's really fun being able to check that off and see your progress grow.
6. Multitask
Do crunches while you binge your favorite TV show. Go for a walk while you talk on the phone with a friend. Do some jumping jacks while you wait for your food to warm up. Squeeze some extra exercise in whenever you have a chance, and it won't feel like a chore. Just keep moving!
-----
Why You Should Do It
Whenever I used to hear people say "I feel so much better when I work out!" I would honestly just laugh. Getting all hot and sweaty and exhausted can make you feel BETTER? How could that make any sense? But yet..it's true. When I'm consistently working out, I really do feel so much better. I have more energy, and I'm not as tired. Sometimes doing yoga will even get rid of headaches! It's the weirdest thing, but I finally kind of like working out. It definitely hurts the first few days, but it ends up being worth it.
I swear this isn't me talking anymore I've been brainwashed send help.
-----
So, what do you think? Are you ready to join me? What are your thoughts on working out? Let's chat!